How to order
1>
Please select Color of the product before, Then select the desired size. To identify colors and sides to us!
2>
In the line of size. It tells you the number of products available or may show the status of the product such as call, make within 1-2 days or discontinued in the absence of goods.
3> Click
the
"
ADD TO CART
"
button to purchase the item. If you do not want to order anything else, click the "
CHECK OUT
" button on the top right with the cart icon.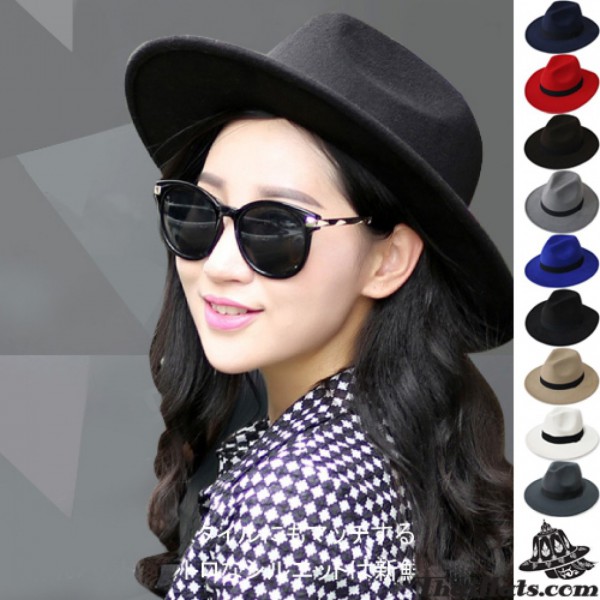 Panama Hat
Details: Sell Panama Cap, FADORA hat, hat FEDORA hat, flap, 7 cm wide, around the head, 57 cm model 836/1. The product is available in 9 colors for both men and women with 100% wool around the head, 57 cm wide, 12 cm wide.
Fashionable wide-brimmed hat that celebrities like to wear. Because it is very hip. It also adds a chic to the dress. Can be matched with many clothes. Whether it be pants or skirts Or sometimes lazy into the salon, I just put a hat Panama into a single one, the chic was born immediately. Suitable for all hair types Wrap the comb and put the hat out of the house. But it will look best if you have long hair or curly and then let out a natural look. Plus a little dress up style. Just beautiful
5Ah16-0041-หมวกทรงปานามาผ้าสักหลาด 836/1 #สีดำ*CN $
5Ah16-0042-หมวกทรงปานามาผ้าสักหลาด 836/1 #สีกรมท่า*CN $
5Ah16-0043-หมวกทรงปานามาผ้าสักหลาด 836/1 #สีน้ำตาล*CN $
5Ah16-0044-หมวกทรงปานามาผ้าสักหลาด 836/1 #สีครีม*CN $
5Ah16-0045-หมวกทรงปานามาผ้าสักหลาด 836/1 #สีน้ำเงิน*CN $
5Ah16-0046-หมวกทรงปานามาผ้าสักหลาด 836/1 #สีเทา*CN $
5Ah16-0047-หมวกทรงปานามาผ้าสักหลาด 836/1 #สีแดง*CN $
5Ah16-0064-หมวกทรงปานามาผ้าสักหลาด 836/1 #สีเทาเข้ม*CN $
5Ah16-0065-หมวกทรงปานามาผ้าสักหลาด 836/1 #สีขาว*CN $
Panama hat, FADORA hat, FEDORA hat, 7 cm wide flank wings, 836/1 model.
Views: 3203
Product Code:

Pnm-0001

Availability:

In Stock