How to order
1>
Please select Color of the product before, Then select the desired size. To identify colors and sides to us!
2>
In the line of size. It tells you the number of products available or may show the status of the product such as call, make within 1-2 days or discontinued in the absence of goods.
3> Click
the
"
ADD TO CART
"
button to purchase the item. If you do not want to order anything else, click the "
CHECK OUT
" button on the top right with the cart icon.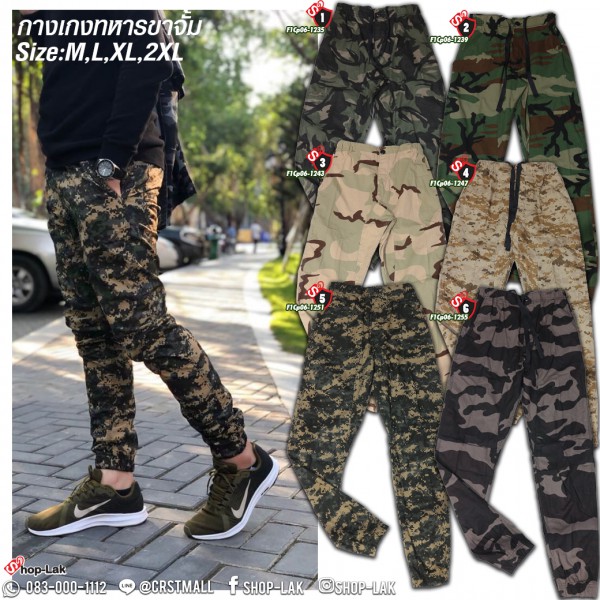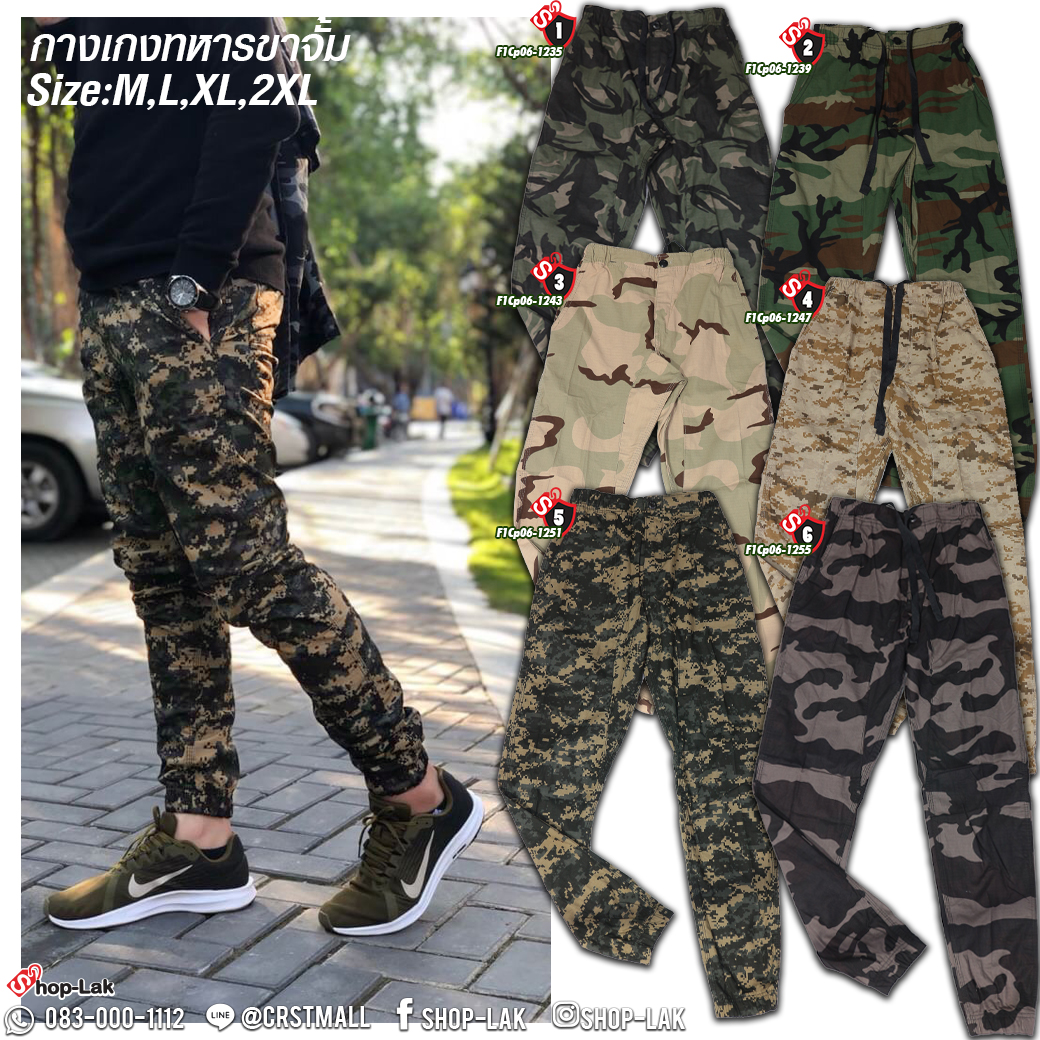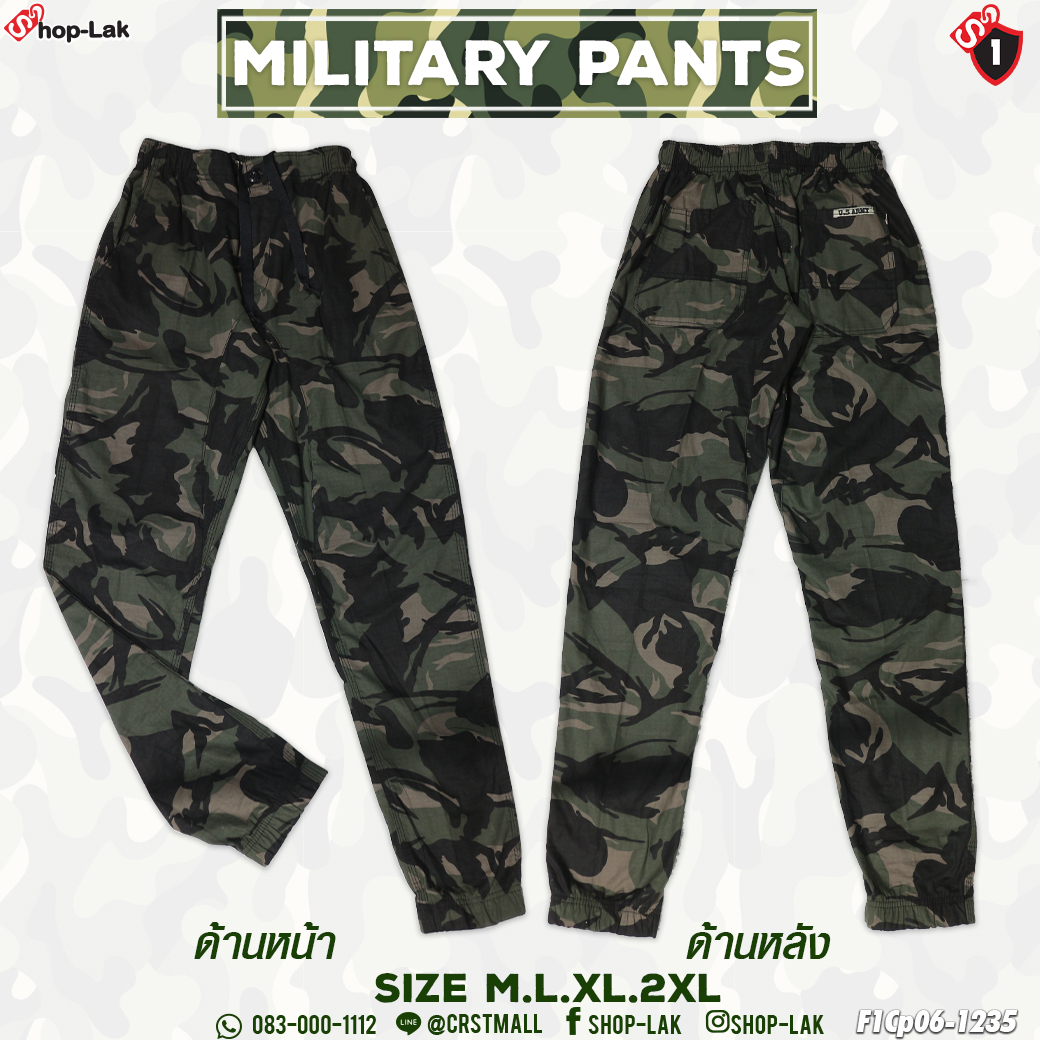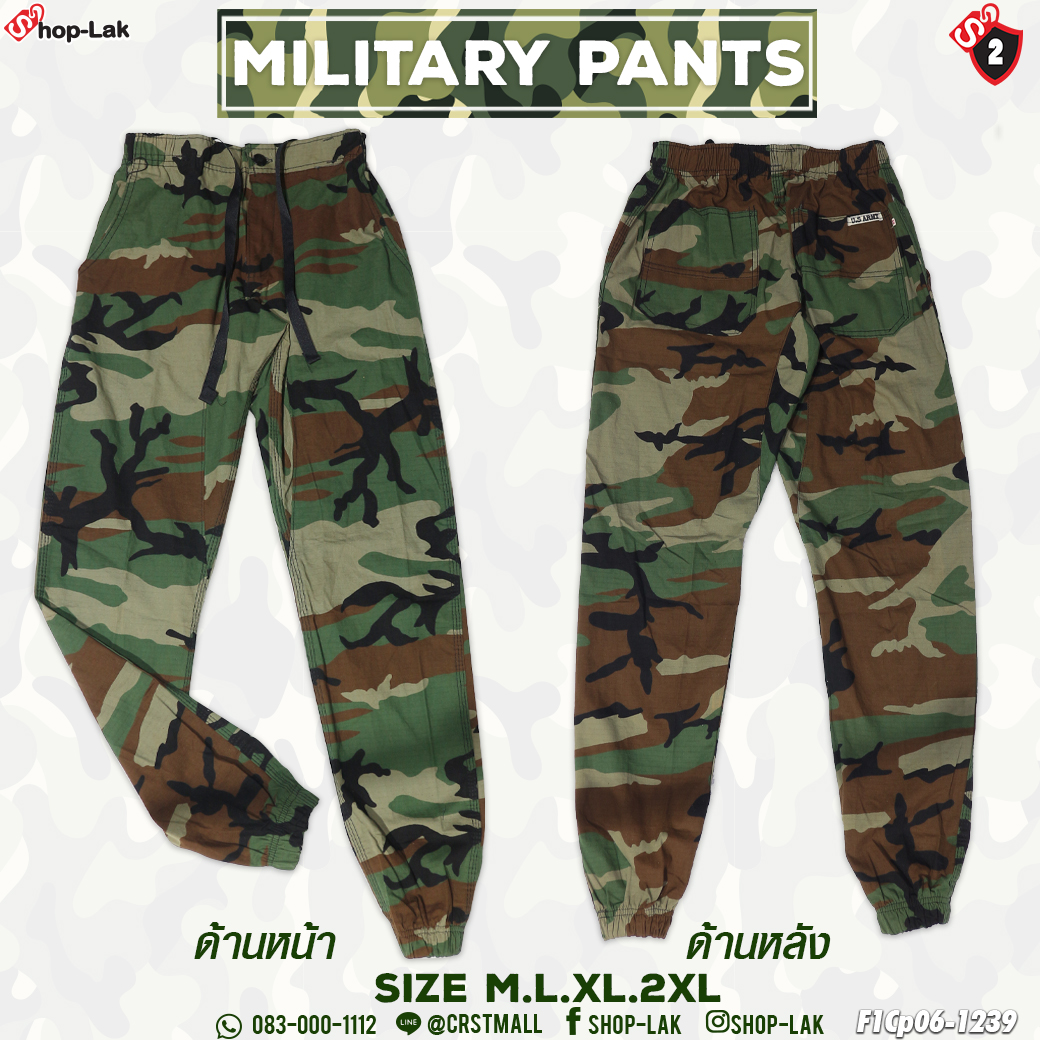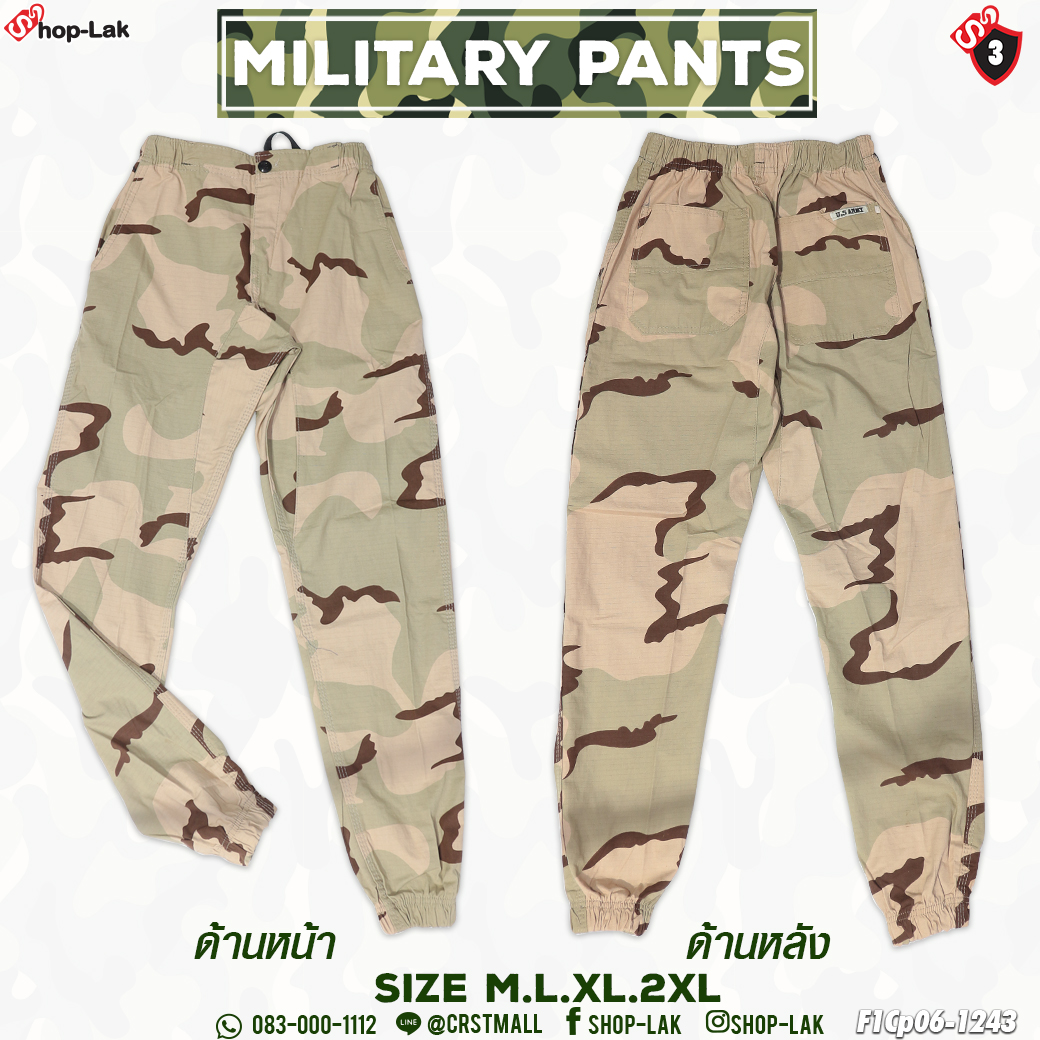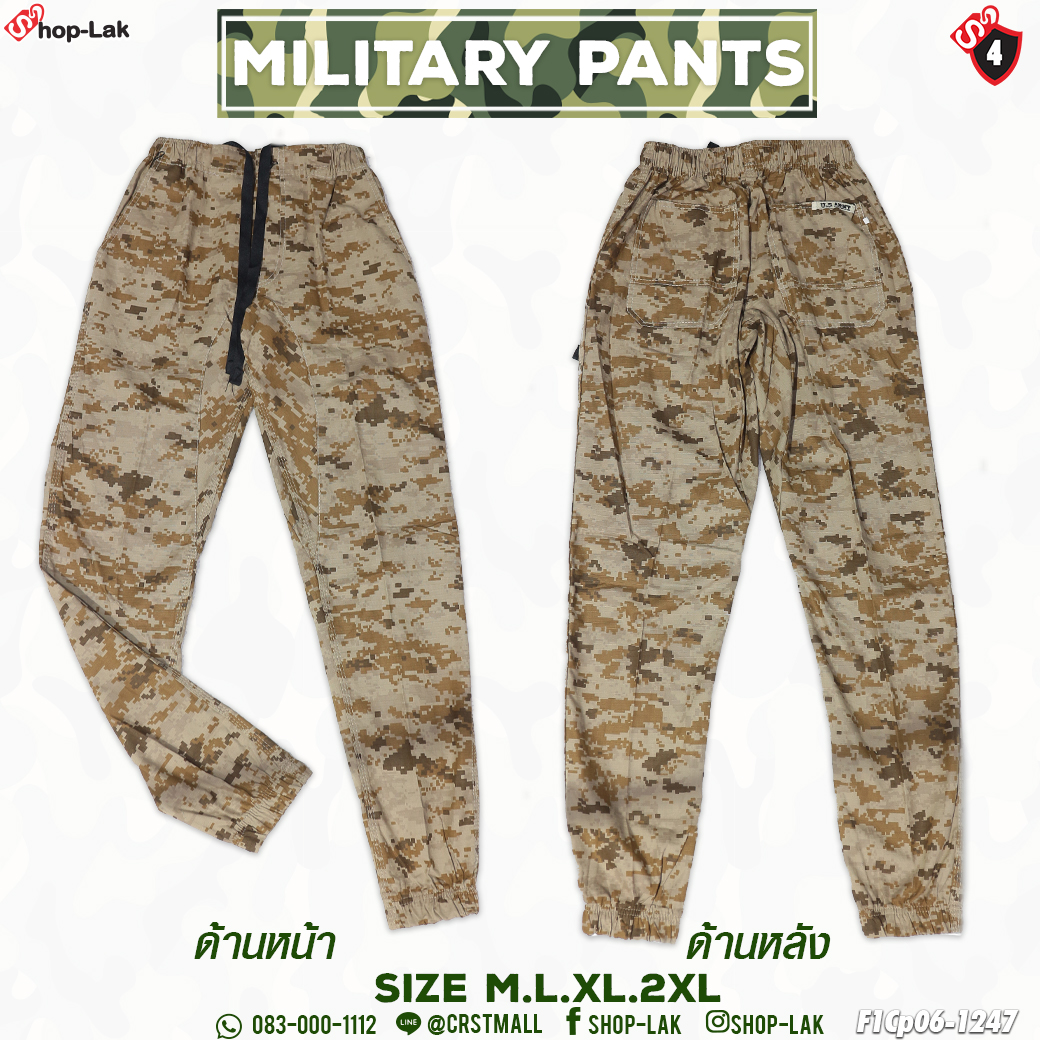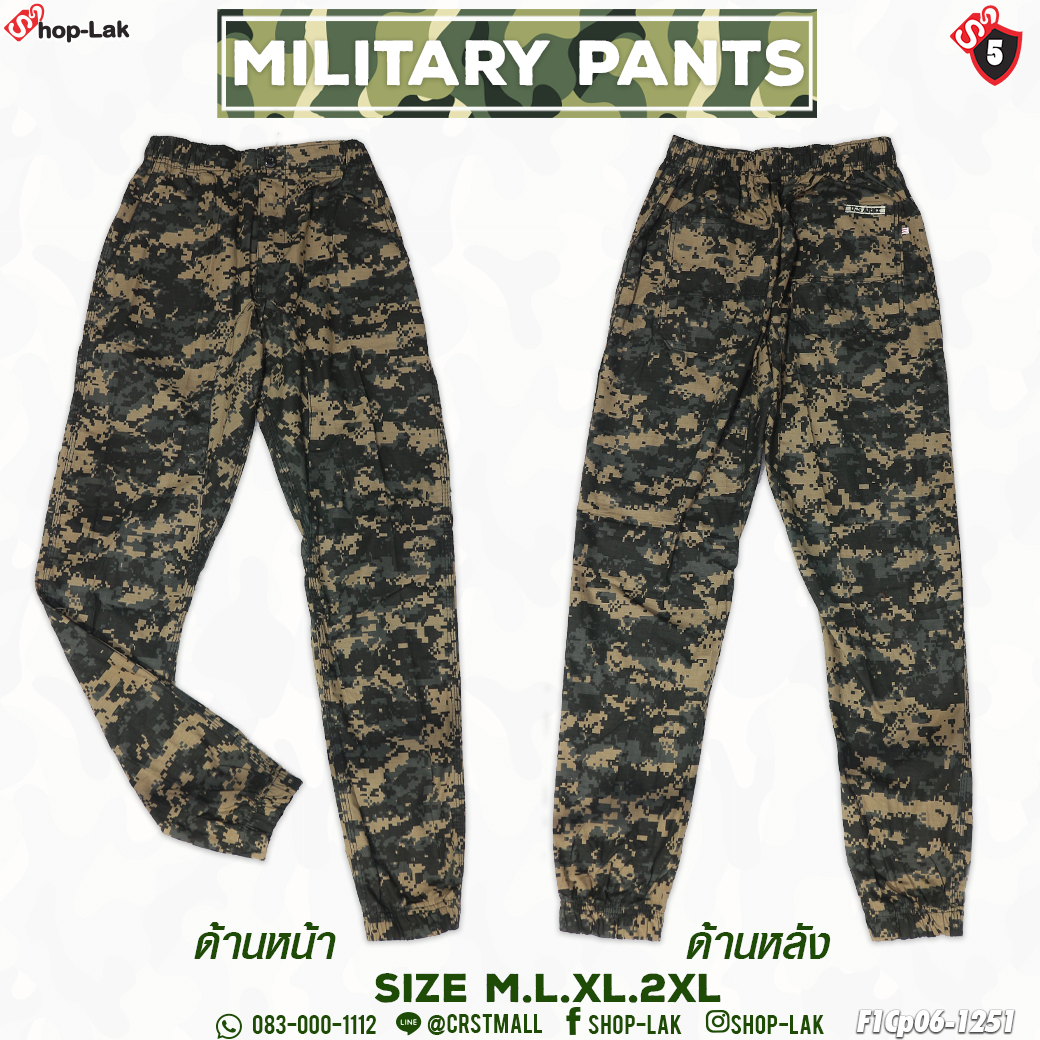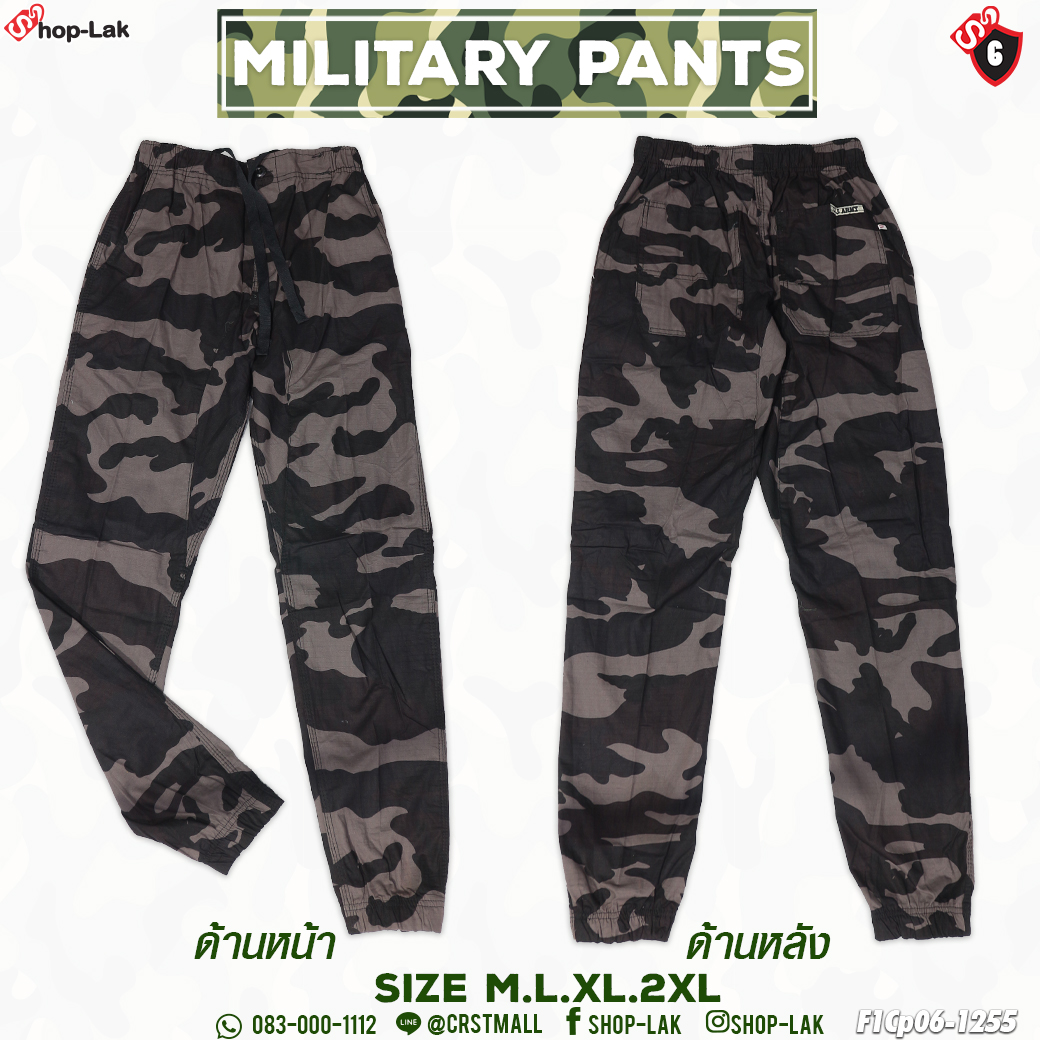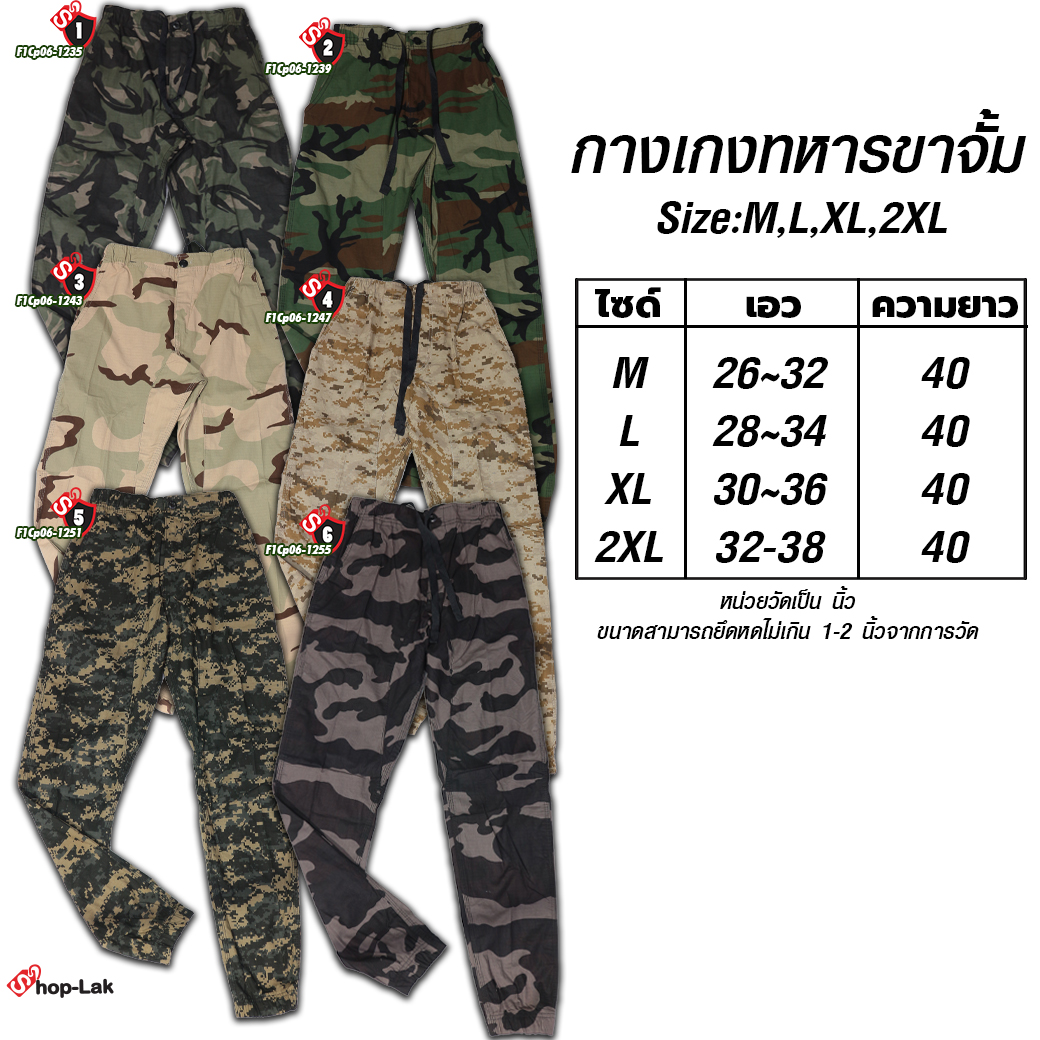 Product Description: Long leg jumpsuit, military camouflage pattern, good fabric pattern, can be worn both for men and women. Military Trousers Fashion military pants No.F1Cp06-1235
Military style fashion that looks rugged and ready to go even more with Flat-leg camouflage pants. Cool design. Comfortable to wear with elastic waist design. Can be tied with rope to wear to play BB GUN, can also walk, climb the mountain


product code :
F1Cp06-1235 "Green and Black" jumpsuit military trousers
F1Cp06-1239 "Green, Brown Army Military Jumpsuit Long Trousers"
F1Cp06-1243 "Cream Green" Military Jump Trousers
F1Cp06-1247 "Brown" Digital Military Jumper Trousers
F1cp06-1251 digital military sweatpants "Green, Brown"
F1Cp06-1255 "Black Gray" Military Jumper Trousers
| | |
| --- | --- |
| Price: 390 ฿ | Type 1: Type 1, Type 2, Type 3, Type 4, Type 5, Type 6 |
| Model: Military long pants | Size: M, L, XL, 2XL |
Product type: Military long pants
Design & Design: Military long pants
Features and special features: Military long pants, jump leg, good fabric, comfortable to wear, vintage style
Applicable usability: #fashion ladies #Men's fashion #Vintage style #Vintage pants #Working wear #Military style #Jumple #Military military pants # Climbing pants #Beautiful military pants # Military pants for travel # Long pants #Fashion trousers #Fashion military pants #Fashion military pants for women #Jump pants # Camouflage pants #Fashion military pants #Korean style # Men's pants #Women's pants #Shirt #shoplak #Idengo # pants wholesale #Retail pants #Retail price #Wholesale price #Natural materials #Military pants #Army #product
Long leg jumpsuit, military camouflage pattern, good fabric pattern, can be worn for both men and women. Military Trousers Fashion military pants No.F1Cp06-1235