How to order
1>
Please select Color of the product before, Then select the desired size. To identify colors and sides to us!
2>
In the line of size. It tells you the number of products available or may show the status of the product such as call, make within 1-2 days or discontinued in the absence of goods.
3> Click
the
"
ADD TO CART
"
button to purchase the item. If you do not want to order anything else, click the "
CHECK OUT
" button on the top right with the cart icon.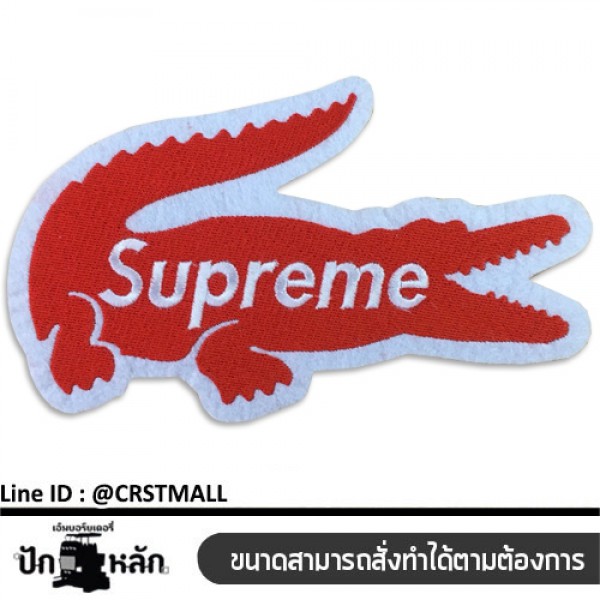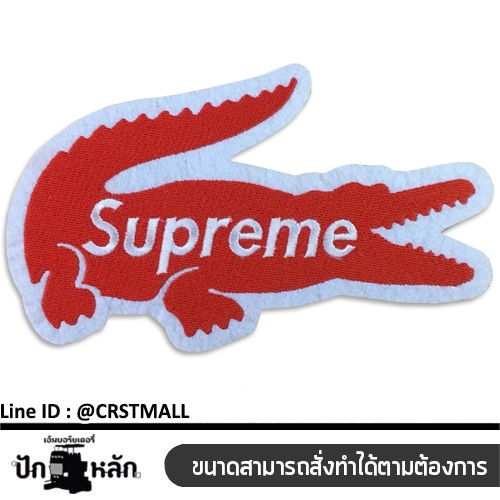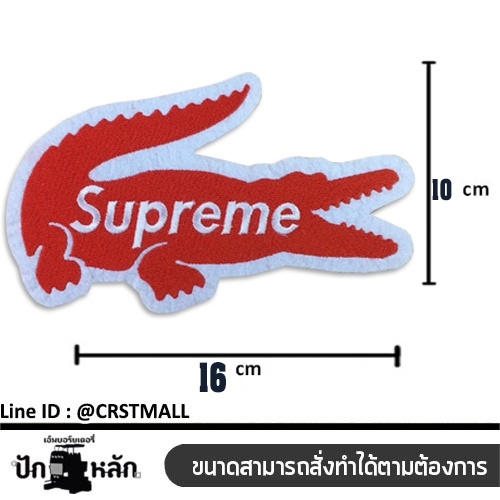 Product Description: LACOSE SUPREME embroidered shirt pattern LACOSE SUPREME embroidery pattern LACOSE SUPREME embroidered shirt with embroidered LACOSE embroidered logo No.F3Aa51-0013
Firmly fixed, lasting Can be ordered according to the desired size By which we will charge based on the increasing size


Product Code : F3Aa51-0013
| | | | |
| --- | --- | --- | --- |
| Price : | 120 ฿ | Color : | - |
| Model : | LACOSE SUPREME | Size : | - |
Product Type : Rolled Arm Ironing shirt, logo embroidery, embroidery logo, iron and ironing, hat, shirt, pants


Design
- Professional, beautiful, beautiful embroidery, keep the work neat
- Sharp lines, attention to every detail
- 100% guarantee for fine lines
- A lot of work, less work, we are not concerned. Can ask


Made to Order , Accepting all kinds of arm or arm work. Various arm work
Get professional embroidery arm, beautiful, beautiful embroidery, keep the work neat. Specimens of various types of embroidery work
- Embroidery arm, school arm, organization arm, sticking to various private company departments
- Embroidery arm, Ministry, Subdivision, Department, Military Government, Police
- Embroidery work for various factory departments Security agency




Order process
1. Customers send the desired format as a file such as jpg , AI
2. Specify the size, number and type that you want, such as rolling or sticking.
3. The shop will evaluate the price and notify the customer within 24 hours.


** Production period is about 5-8 days.
LACOSE SUPREME embroidered shirt pattern LACOSE SUPREME embroidery pattern LACOSE SUPREME embroidered shirt with embroidered LACOSE embroidered logo No.F3Aa51-0013